The upcoming platforming game Explodemon! could best be described as the video-game equivalent of a Quentin Tarantino movie. Like the director's films, Explodemon!  is a homage to its classic forerunners, many of which come from outside the U.S. These include platformer adventures like Mega Man and Super Metroid, the fighting game Street Fighter II, and more recent games like Halo and Half-Life 2. The developers, Curve Studios, say that their game will pay tribute to aspects of all of these, including the bad translation when applicable.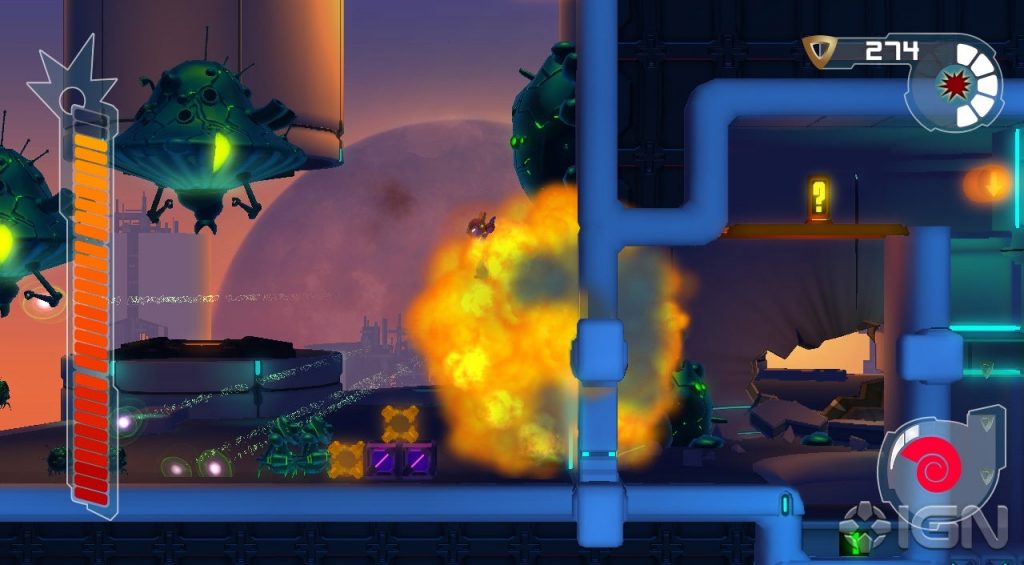 The game is scheduled to be released this winter. In preparation, Curve has released a one-minute trailer, showing off the game's 2.5-D graphics, physics-based puzzle-solving, fast-moving gameplayand of course explosions. Lots of explosions. The trailer ends with the Explodemon!  logo, which includes Japanese kanji, just like the games of yesteryear.
Developer Curve Studios actually hails from London, with staff members that have worked on big-name titles like Batman: Arkham Asylumand Eyetoy. They've released a number of games with different collaborators, and they claim to have done it all without "crunch" or excessive overtimean impressive accomplishment in the dog-eat-dog world of video games. If you're interested in learning more about Explodemon! and Curve Studiosor if you want a jobcheck them out at their website, https://curve-studios.com.